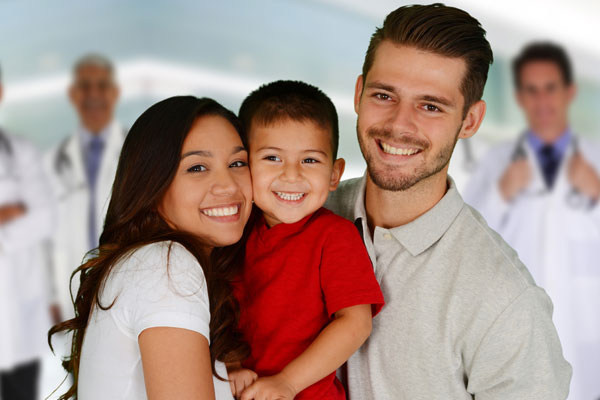 Frequently Asked Questions
Questions and answers for an employee member
Does CareClinic+ cover things like X-Rays, Blood Work, Getting Stitches, or Cancer Screenings?
Yes! Those and many other services are included.
Can I choose the CareClinic+ location I want to visit?
Yes. Many people are doing that since their ratings are high and their offices are convenient.
Does CareClinic+ only cover urgent care situations?
No. CareClinic+ covers all your primary care needs, including preventative visits, as well as around 1000 or so labs.
Do I need an appointment?
No appointment is necessary at most locations, however, some Primary Care locations will require an appointment. The CC+ app will tell you if you need to make an appointment or not.
Will I be charged anything when I go to a CareClinic+ Office or Urgent Care?
Our 200+ medical services will not have any additional charges. These services include primary care, urgent care, chronic care management, preventative care, as well as basic lab tests, x-rays and more.  CareClinic+ covers around 80% of the medical services you will ever require. For services other than listed CareClinic+ services, additional charges may apply.
If I have a medical problem and I don't know if CareClinic+ covers it, what can I do?
You can call your local CareClinic+ Office or Urgent Care and they can tell you if the service is covered under the CareClinic+ agreement. Also, you can call the CareClinic+ Concierge Support and they will answer questions and provide navigation support.
Is CareClinic+ the same as Health Insurance?
CareClinic+ is not Health Insurance. CareClinic+ does not cover hospitalization or emergency room services and some other specific services that health insurance may cover.
Are CareClinic+ locations open 24/7?
Hours vary according to their location. Some CareClinic+ Offices are open 24/7. Other clinics are only open Monday thru Friday during daytime hours. You can check your CC+ app to find the hours of operation at all participating clinics near you.
If I already have Health Insurance, how will CareClinic+ help me?
CareClinic+ will help reduce your out of pocket medical expenses. If you have a Health Insurance policy that has high deductibles and/or copays, then CareClinic+ can save you thousands of dollars.
Can I use one of your doctors as my primary care physician?
Yes. Many people are doing that since their ratings are high and their offices are convenient.