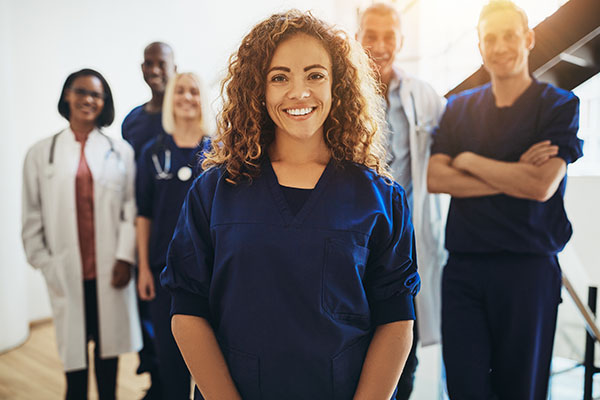 Frequently Asked Questions
Questions and answers for a buyer or employer
Questions for a buyer/employer
Who pays for the membership? The member or the employer for the member?
Normally, a self-insured employer would pay for this for their employees. However, some fully insured employers have shared the cost with employees.
Are members 'locked into this PCP network?"
No. If a member's PCP is not part of the CareClinic+ network, they can still see their PCP as part of their current benefit plan. Because this is an opt in PCP membership model, the member can choose not to participate in CareClinic+. Practically speaking, the convenience of easy and timely access and no-cost to the member will get members to consider CareClinic+ as an alternative to their PCP.
CareClinic+ negotiates a monthly capitated rate with the providers. Providers submit an "encounter" claim via a HCFA 1500 form as agreed at contracting. And, these zero-dollar claims are incorporated into the claims database for analysis and performance reporting. Therefore, there are no claims to pay
This is not purely preventive care, so cannot be subsidized for those with tax-advantaged HSA HDHPs.
True.  However, given that there is no copay for PCP, Urgent Care, Labs, and Telehealth, this will reduce any financial burden on someone's HSA balance. We are extensively familiar with the IRS rules as they relate to direct primary care membership models. So call us for a discussion on this topic.
Most direct primary care is pretty local – so how is this a reasonable solution for national or even regional ERs?
Program can be rolled out as CareClinic+ networks are available by geography. Currently, we have networks in many major metro areas (enhanced by our relationships with 2 national provider networks). We work with regional and national networks to address potential local/regional demand. Where there is minimal coverage, we will work with employers to carve out
Are there scale issues? Small independent direct primary care practices can't build capacity rapidly.
Primarily, we are contracting with IDNs or IPAs that have sufficient coverage and interest in building market share with employers in a given community.  We have not experienced any limitations in our network's ability to scale.
What if a direct primary care doctor is not in the carrier networks? They cannot do referrals and are not necessarily aware of plan rules?
It is highly likely that a PCP in the CareClinic+ network will already be in a given plan's network. If a PCP is not in the carrier network, referrals to specialty and IP providers will still be permitted.
What are the clear standards for direct primary care?
Medical and contract standards are required with every CareClinic+ provider in the network. We only contract with MDs who are licensed, demonstrate proven quality, and abide by state and national laws.