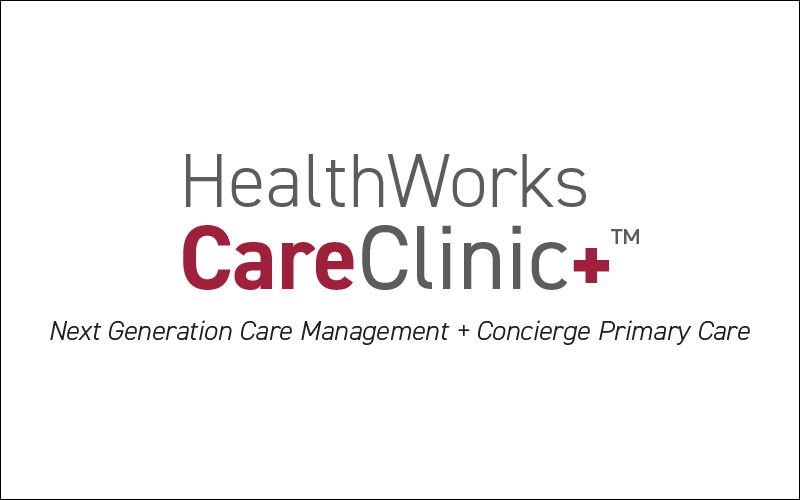 The leadership of HMC HealthWorks and CareClinic+
CareClinic+ is a division of HMC HealthWorks, a leading population health management (PHM) serving over 3 million people over 40 years. CareClinic+ takes the best practices of PHM and HMC's dedication to engaging individuals in their health care journey.  According the Dartmouth Atlas, it is estimated that 1/3 of health care spend is unnecessary and/or inappropriate.
CareClinic+ is built on the premise that healthcare is highly individual and personal and cannot be solved with the traditional approaches of our current fee-for-service, volume-based system.  By focusing on the needs of each individual, CareClinic+ makes it possible for employees and their families to access quality care when they need it and engage in their own health because we make it easier for them to embark on their healthcare journey.
The CareClinic+ Team is comprised of experienced and highly committed healthcare veterans.   

Dr. Janis Dimonaco
CEO, LSCW, and Clinical Lead
Dr. Dimonaco's companies have been helping American Workers engage in better health for over 40 years.  Dr. Dimonacoi is a behavioral health "evangelist" in recognizing that good health is deeply rooted in understanding the whole patient and addressing the more complex issues of mental health.

John Neal
Chief Growth and Strategy Officer
John has been building companies that help people engage in better health for over 20 years.  He is passionate about Shared Decision Making, patient-centered care delivery, and integrating mental health in each person's health journey.

Brian Deaver
Executive VP – CareClinic+ Services
Brian is a former Hospital CEO and Administrator.  Brian has been building personalized primary care networks for over 10 years, making it possible for thousands of people to get low cost, high quality access to primary care fundamentally changing the path of care, saving lives and reducing inappropriate and often unnecessary health care spend.

Gregg Spiro
Chief Operating Officer
Gregg has been a finance executive and operator in healthcare for over 15 years. He has been integral in helping to launch and grow business that focus on improving lives through access to services and health information and providing support through high-touch, personalized interactions.

Anna Grant
Executive VP Clinical Services
Anna has over 30 years' experience as a Registered Nurse including emergency room, urgent care, pain management, health education and nursing leadership.  Throughout her career patient advocacy and patient education have been her key focus.

Brian has 20 years' experience delivering secure scalable technology solutions to the Health and Wellness industry. His primary focus has been leveraging the power of data analytics to identify, target, and activate behavior at the individual level. He's recognized as an industry expert on Healthcare Consumer engagement and his technology platforms have performed billions of personalized interactions.
National Medical Director & Program Consultant
BHUM Medical Director, Psychiatry
Anesthesia & Pain Management
Internal Medicine, Nephrology